About - Divine Divers Gili Meno
Dive, Eat or Stay! Imagine stepping out of your room to enjoy a morning dive with sea turtles, lunch at a cozy beach restaurant, followed by another dive.  Finish the day relaxing with a spectacular sunset view while chatting with others who share your passion for the sea – or simply enjoy the serenity of the moment.
If this sounds like the perfect day to you, we welcome you at Divine Divers on the beautiful island of Gili Meno, well known for its gorgeous beaches, pristine blue waters and amazing marine life. Whether you already love diving or you are planning on getting your first diving experience, you will find all of this under one roof.
Most our guests appreciate the relaxed and flexible, yet professional ambience at Divine Divers – and so do we. What makes us different is our personal approach – you come as a guest and leave as part of our Divine Divers family. And never forget: Don't let your gills dry out, answer the call of the sea and slip beneath the waves to be in another, beautiful universe.
Over ten years in the game
A lot has happened since Natasja, Marcel and their daughter Mara came to Meno to set up the first Divine Divers dive center. More a beach shack back then, the little dive center has evolved into a full blown dive resort with bungalows, restaurant and a bar. It has kept the atmosphere and of course it's awesome location. Come and find us on Gili Meno! Interested in the history of Divine?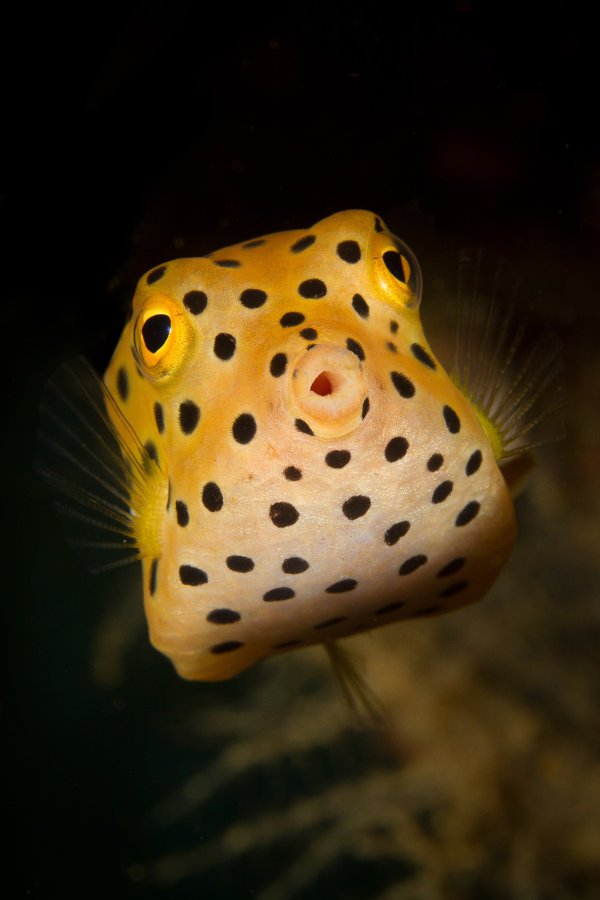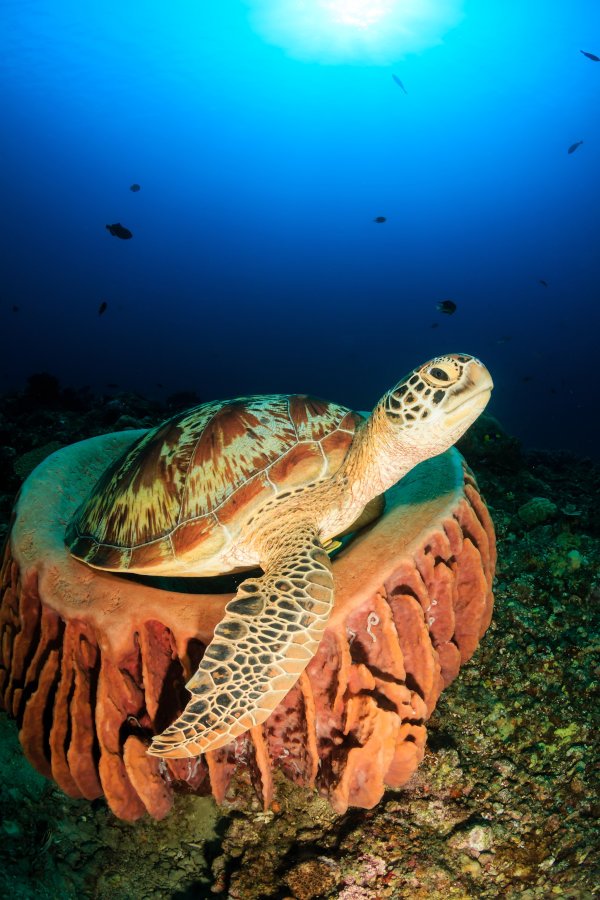 Reasons to chose Divine Divers
Divine Divers offers everything travellers and divers could possibly need and want: A beach location bordering the warm and blue waters, fringing reefs, rich marine life and most importantly a great atmosphere. At our tropical island paradise, we cater to all divers, non-divers and wanna-be divers from 8 to 88 years of age.
Quality and Service
It is our mission to provide high quality and a first-class service to all our guests: Diving or non-diving. You are welcome to stay, to eat, to drink and of course also to dive with us into the beautiful underwater world of the Gilis.
For over 10 years (or more than 10.000 dives) people have trusted in our diving services
We offer 3-4 dives a day and courses start daily
Our diving groups are small with no more than 4 divers per guide or instructor
Groups are organized according to experience and air consumption
Dive gear is loaded onto the boats in the morning and washed after the dive so all you really need to do is enjoy your Gili diving experience
All Inclusive Prices and Packages
We offer high value dive and stay packages
There are no hidden costs in our prices. We try to be as transparent as possible to show you exactly what you get for the money you pay
Facilities
Our facilities are brand new since we just completely renovated before having to close down on 2020. Our facilities include but are not limited to:
Classroom
Diver training pool
2 purpose build and fully equipped dive boats
1 shuttle boat
Changing rooms including lockers and shower
Equipment storage room
Equipment servicing centre
Beach bar and restaurant catering for breakfast, lunch and dinner
Bean bags where you sit back, relax and enjoy bar and restaurant services on the beach
5 fully equipped bungalows with pool view
Safety
We have oxygen and first aid on all our boats and in the dive center.
All dive equipment that comes in contact with body liquids is disinfected and hung to dry
Our dive equipment is regularly maintained and exchanged before the time is up
Our food is fresh and we emphasize on hygiene – we offer fish dishes only based on availability, icecream and ice cubes are made of bottled water. Our kitchen is clean and ready for a visit or inspection at any time
Rooms are thoroughly cleaned and bathrooms disinfected after every visitor
Staff and Ownership
Divine Divers is a family owned and run business and personal interactions are important to us. We care about our guests, staff and the environment. Our staff consists of dedicated individuals from all over Indonesia and the world. We love to show you our pretty universe and offer the best diving we can.
Our guides have done thousands of dives with guests and they all speak English fluently. All of them are trained dive masters
Our multilingual instructors are hand chosen for their personality and great teaching records. They are able to teach SSI and PADI courses and speak the languages of the majority of our guests.
Environmental and local outreach
Waste separation is a big thing for us and we are actively involved in keeping Gili Meno and its beaches clean
Our staff joins the weekly clean up walks and we initiate clean-up dives as well
Linen and towels are not exchanged and washed every day – please let us know if you need a fresh towel or new bed sheets
We train young locals to become dive guides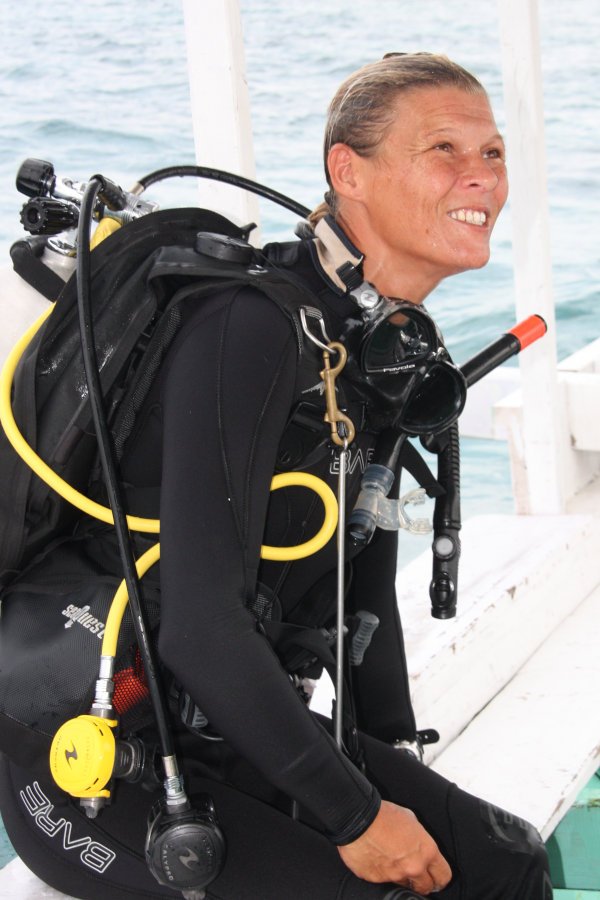 Many roads lead to the Gili Islands and to Gili Meno in particular – the most popular options are either by (fast) boat or you fly to Lombok and take a transfer from there. It's so easy to get to these wonderful islands that you should not miss out on a trip to the Gilis. We are more than happy to help you with your bookings, just email us on info@divinedivers.com or more information. All information provided here is subjected to change due to weather conditions and force major. Fast boat ticket prices vary but you certainly get what you pay for in terms of comfort. Please note, it isn't necessarily cheaper to get a return ticket and often plans change especially once you have fallen in love with the Gilis. We know of many return tickets that have never been used.
Divine Divers is located in the North West of Gili Meno whereas the main harbor is in the South East. Gili Meno as well as the two other Gilis have banned motorized transport. You get around by walking, cycling or per horse cart. Bikes can be hired either for an hourly or daily rate, the cidomo horse carts charge you according to distance and walking is of course free. Best is to agree on the price before you hire and friendly haggling always helps.  Please expect a 20 to 25 minutes leisurely walk to get from the harbour to Divine Divers.
If walking or horse drawn carriages are not what you have on your mind, you can also charter a private boat for little money from either Lombok or the other two Gilis which will drop you off right in front of our doorstep.
BY BOAT FROM BALI
Fast Boats
The Gilis (and Lombok) are serviced by many fast boats from Bali. Speedboats depart from Padang Bai (East Bali), Ahmed (East Bali) and Serangan (South Bali near Sanur). The fast boat companies will pick you up from your hotel and transfer you to the departure harbor. Most companies offer various departures per day – one leaving in the morning and one around lunchtime.
BY BOAT FROM LOMBOK
Public boat
Bangsal harbor in North West Lombok is the main getaway to the Gili Islands. The public ferries to the islands are very cheap and the trip takes 20 to 30 minutes. Just make sure you purchase the ticket at the official ticket office to avoid overcharging by some local touts. Scheduled times are 09:00, 14:00 and 17:00.
BY AIRPLANE
Lombok International Airport (LOP) is located in Southern Lombok and is the go-to airport for domestic and international flights. From the airport it is a 1,5 to 2 hour drive to either Bangsal or Teluk Nara from where you can catch a public (Bangsal – 20-30 minutes) or speed boat (Taluk Nara – 15 minutes) to Gili Meno. Let us know if you'd like to book an airport transfer. We will gladly arrange pickup and speedboat transfer for you.
GETTING AROUND AND BETWEEN
It is easy to find Divine Divers on Gili Meno. We are located on the most beautiful sunset beach almost opposite the harbour. Just follow the path through the center of the island for about 20 minutes, hire a cidomo (horse card) or rent a bike. Alternatively hire a local boat from either Lombok, Gili Air or Gili Trawangan and be dropped off on our beach to directly faceplant into our Bubbles beach bar.
Looking for a perfect holiday paradise? Then look no further. With its white-sand beaches and coconut palm trees the Gili islands are just that vision of paradise. The three Gilis, namely, Gili Air, Gili Meno and Gili Trawangan are located off the north west coast of Lombok and are relatively easily accessible from both Lombok and Bali. Each island has its distinct personality. The Gilis offer some of the best snorkeling and diving possibilities in the region and you'll forever be surrounded by the key element that makes the Gilis Islands an unbeaten tropical paradise.
Gili Trawangan is the biggest one of the three. It has earned itself a reputation of a party island but has drawn in a more upmarket crowd in the past few years. Once a backpacker paradise with simple beach bars and huts the old party goers have settled down and many have chosen Gili T to raise their children. Families and travelers who are seeking the tropical island experience with the luxuries from home now often flock to the beaches. Once the sun sets on Trawangan you'll realize it is still there, Gili T, the partygoers paradise. The social atmosphere is a massive draw and each night of the week another club or bar hosts a party.
Gili Air is located closest to Lombok and has without doubt the best sunrise view over Mount Rinjani. There is a wide range of accommodation on the island and food options are also quite varied. Gili Air is a quieter version of Gili T and eager party animals should aim for full moon to enjoy a wild night out. Gili Air is certainly more tranquil and its character is a blend of Meno and Tranwangan. If you are after beaches and the Gilis from 20 years ago, aim for Meno.
Gili Meno is known for its relaxed and serene beauty away from the other two island's. The smallest and quietest of the three Gilis, Meno arguably has the best beaches of the lot – imagine white sand scattered with palm trees, fringed with crystal clear water.
Gili Meno has a population of only about 300 locals. The interior of the island is mostly palm trees surrounded by grass which is kept neat by cows grazing lazily in the shade.
The main village is located on the eastern side of Gili Meno where you will also find the the tiny harbour alongside some accommodation, shops and the doctor's clinic.
Sunset Beach, on the northwest side of Meno, is where your Gili Meno dive center Divine Divers is based. The scenery is more tranquil and most visitors consider it the best part of the island.
In general, there are great seafood restaurants, hotels and guesthouses that cater to all budgets scattered about here and there. You'll find life music in some of the lovely beach bars but Gili Meno is by far the most laid back of the three. If you are longing for busy nightlife you're only a few minutes' boat ride from Gili Air and Gili Trawangan, both boasting nice beaches and a huge array of accommodation, restaurants, and entertainment.
Not far from Divine Divers in the north of the island you'll find a turtle nursery, where locals are taking care of baby turtles until they are 8 months old. At this age, they are big enough to be released into the sea. You can support them financially but also help them to feed the turtles.
Also, Gili Meno has amazing snorkeling spots such as the famous "Bask Nest" which is an underwater sculpture with 48 life-sized human figures made by the artist Jason deCaires Taylor.
Covid Information
We have listed all Covid related information on a dedicated page which you will find here
When to go
You can't always influence the time your employer let's you go on holiday and if you have school children, you are pretty much dependant on school holidays. Overall, the Gili Islands are a great destination to visit all year round. Compared to Bali, Lombok and th Gilis experience less rainfall but the rainy season is noticeable on Gili Air, Gili Meno and Gili Trawangan. The dry season runs from April to the end of October with the peak season being July and August. A large number of tourists visit the islands during these two months. However, Meno usually doesn't get as busy as the other two islands so you are pretty sure to still have a super relaxing holiday.
Electricity and power cuts
The Gili's are largely powered by an undersea cable from Lombok. Gili Meno as well as the two other Gilis experience power cuts at times especially when the demand is high.
Our generators provide electricity for the fridges to ensure an uninterrupted cooling chain and for the lights in your room. The power cuts don't usually last long and they provide a perfect opportunity to use the time, look up from a screen and talk to each other.
Our sockets are made for European plugs. Coming from other parts of the world you will need to bring an adaptor. Or simply ask us, we have a few to lend.
Health and Safety
Gili Meno has a health center which is located near the harbour. Only 800 meters further on Gili Trawangan you'll find several 24-hour clinics. The doctors there can deal with minor injuries, medical problems and can prescribe certain prescription drugs. The International hospital in Mataram and the Thai hospital Siloam offer an excellent standard of service. The hyperbaric chamber is located at .. and can be reached from Meno in approx.. x hours.
Overall, there isn't much crime on the Gilis. but no place on this planet is 100% free of it. Petty crime does happen, very, very rarely but it does. Therefor the same applies as anywhere else in the world: do not leave valuables in your room. Our rooms do have a safety box so please leave it there or you can also store it in our safe at reception.
Communication
There are two ATM machines on Gili Meno. In case they are not working usually it helps to just wait a day or two. However, many places are also offering cash advances on a credit card for a fee. You won't get stuck without money, there is always a solution.
Divine Divers accepts visa and mastercard payments. Please be aware that we have to add 3% additional bank fees to all credit card payments.
Since we are in in the 21st century we do accept PayPal payments, google pay, apple pay but of course also the old fashioned cash and bank transfers.
Parties and Nightlife
If you are a party animal and want to boogie into the early morning hours then Gili Trawangan is your place to go – the biggest of the three Gilis is famous for its legendary parties. Gili Air and Gili Meno are far more sedate but not boring. You'll find plenty of beach bars, cafes and of course life music at Gili Meno. You'll get to know like-minded people from around the world while enjoying a cool drink and a relaxed athmosphere. If you don't's want to miss out on the fullmoon parties, then Gili T is only an 800-meter boat ride away an easy to reach for a night out while still enjoying quiet days on secluded white sandy beaches.
Gili Eco Trust
Gili Eco Trust is an NGO based on Gili Trawangan. It was founded in 2002 to protect coral reefs around the Gili islands from destructive fishing such as dynamite fishing and the effects of coral bleaching. The Gili Eco Trust has grown and expanded its activities from marine conservation to waste management and sustainable eco-tourism. In 2004, Gili Eco Trust started the Biorock project. The creation of artificial reefs and restoring the natural habitat of thousands of fish in previously destroyed and overfished areas of the reef.
Visa
This section is most likely to change!
At the moment it is only possible to enter Indonesia on a Business (Tourist) Visa. Before the pandemic following visas were available for tourists:
A 30 day visa on arrival (VOA) was available for most nationalities upon arrival in Indonesia. It was either free of charge or came at a cost of 35 USD depending on your nationality. Citizens of countries not eligible for the VOA were required to apply for the visa before they arrive in Indonenesia.
It was also possible to get a 60 day visa but you needed to get that at an Indonesian embassy before arrival. Alternatively you could get the 35 USD VOA (even when you were entitled for the free version) because it was possible to extend this by another 30 days. However, an extension is only possible once
What to do
There are many things to do on the Gili Islands and Gili Meno in particular
Diving and Snorkeling – for sure the two main attractions on the Gilis
Watch the sunset from our Bubbles Bar and Resto
Surround the island on horseback, by foot or rent a bike
Island Hopping by public island hopper, a tour or private boat
Watersports is readily available. Take a glassbottom canoe, surf or kitesurf during rainy season
Stretch your body and enjoy yoga with the sound of the sea in the background
Party the night away on Trawangan and return to tranquil Meno in the early morning hours.
Enjoy the life music at one of the beach bars
Visit the Meno Turtle Sanctuary
Relax on Meno's pristine beaches
Eat at awesome (fish)restaurants or local warungs
Join the weekly beach cleanups
Mosque and island etiquette
Indonesia is the biggest muslim country in the world. Most people are mistaken by Bali and its Hindu religion but most of Indonesia, including Lombok and the Gili Islands comprise a large muslim population who are just as welcoming and accepting of tourists.
The daily calls for prayers can be heard across Gili Meno from the local mosque. If the wind blows over from Travangan you might even hear the mosques from there at times.
Our Indonesian friends and neighbors are totally aware and understand cultural differences but please be respectful and don't go shopping in the local village only wearing a bikini. Topless bathing is frowned upon. Actually it is prohibited by law so please accept the tan lines as a souvenir from paradise.
As in many places all over Asia, please don't point at someone or something with your feet and use your right hand when taking something that is handed to you.
If you see shoes at the entrance of a house, a shop, or any other place, please also remove yours – even if it is only fipflops.
And finally, don't get angry, try to solve problems with a smile.
Fresh Water
Water is scarce on the islands and is supplied by desalination plants, underground or the rain. Please be conservative with water anywhere on the islands. Take shorts showers and let us know when your bed or towels need changing. Tap water is not suitable for drinking but bottled water is cheap and readily available. Please refill your bottles at refilling stations rather than buying new ones to also avoid plastic waste.
Money
There are two ATM machines on Gili Meno. In case they are not working usually it helps to just wait a day or two. However, many places are also offering cash advances on a credit card for a fee. You won't get stuck without money, there is always a solution.
Divine Divers accepts visa and mastercard payments. Please be aware that we have to add 3% additional bank fees to all credit card payments.
Since we are in in the 21st century we do accept PayPal payments, google pay, apple pay but of course also the old fashioned cash and bank transfers.
Animals and Mosquitoes
You won't find dogs on Gili Meno or any other of the Gilis. Much to the delight of the cat population, dogs are not permitted on either of the islands.
In the village and around you will find chickens, goats and cats roam around as well as grazing cows in the shade of coconut trees.
Geckos are endemic in Indonesia and you will see and hear them in and around pretty much everywhere. Geckos are small lizards and they are totally harmless.
Against rumors, Gili Meno is NOT mosquito island. The beautiful lake on the island consists of brackish water and is not suitable for mosquito reproduction. Gili Meno has the same number of mosquitoes as Gili Air and Gili T do:  a usual amount for a tropical island. They become active in the twilight hours. Light and long clothing helps, so does mosquito repellent which is available as coils, spray, stickers or bracelets.
Divine divers has a 5 star Tripadvisor traveller rating