Quality, pleasure and fun become one 
in a place where the sky kisses the ocean.
ABOUT - DIVINE DIVERS GILI MENO
Dive, Eat or Stay! Imagine stepping out of your room to enjoy a morning dive with sea turtles, lunch at a cozy beach restaurant, followed by another dive.  Finish the day relaxing with a spectacular sunset view while chatting with others who share your passion for the sea – or simply enjoy the serenity of the moment.
If this sounds like the perfect day to you, we welcome you at Divine Divers on the beautiful island of Gili Meno, well known for its gorgeous beaches, pristine blue waters and amazing marine life. Whether you already love diving or you are planning on getting your first diving experience, you will find all of this under one roof.
Most our guests appreciate the relaxed and flexible, yet professional ambience at Divine Divers – and so do we. What makes us different is our personal approach – you come as a guest and leave as part of our Divine Divers family. And never forget: Don't let your gills dry out, answer the call of the sea and slip beneath the waves to be in another, beautiful universe.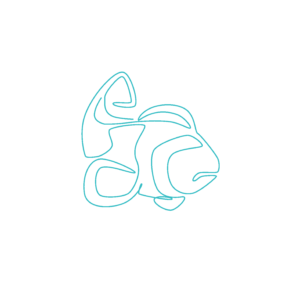 We at Divine Divers Gili Meno are passionate divers who are enthusiastic about showing you the beauty of the Gilis' underwater world – whether you are an experienced diver or still learning. We aim to provide the most professional diving services while keeping things safe and most importantly fun.
We offers all levels of recreational scuba diving courses as well as fun diving for certified divers in the warm and crystal waters of the Gili Islands, also known as the turtle capital of the diving world. Begin your scuba adventure, reach the next certification level or even begin a career in diving.
Spectacular sunset views and a tranquil white sandy beach in the north west of Meno – this is where you will stay. Just next to the dive center and steps away from the beach our 5 pool- view bungalows are equipped with hot water showers, air con, TV, a safety box and comfortable double beds.
REASONS TO CHOSE DIVINE DIVERS
Divine Divers offers everything travelers and divers could possibly need and want: A beach location bordering the warm and blue waters, fringing reefs, rich marine life and most importantly a great atmosphere. At our tropical island paradise, we cater to all divers, non-divers and wanna-be divers
from 8 to 88 years of age.
QUALITY AND SERVICE​
ALL INCLUSIVE PRICES AND PACKAGES​
FACILITIES
SAFETY​
STAFF AND OWNERSHIP​
ENVIRONMENTAL AND LOCAL OUTREACH
QUALITY AND SERVICE​
It is our mission to provide high quality and a first-class service to all our guests: Diving or non-diving. You are welcome to stay, to eat, to drink and of course also to dive with us into the beautiful underwater world of the Gilis.
For over 10 years (or more than 10.000 dives) people have trusted in our diving services
We offer 3-4 dives a day and courses start daily
Our diving groups are small with no more than 4 divers per guide or instructor
Groups are organized according to experience and air consumption
Dive gear is loaded onto the boats in the morning and washed after the dive so all you really need to do is enjoy your Gili diving experience
ALL INCLUSIVE PRICES AND PACKAGES​
FACILITIES
SAFETY​
STAFF AND OWNERSHIP​
ENVIRONMENTAL AND LOCAL OUTREACH
Many roads lead to the Gili Islands and to Gili Meno in particular – the most popular options are either by (fast) boat or you fly to Lombok and take a transfer from there. It's so easy to get to these wonderful islands that you should not miss out on a trip to the Gilis. We are more than happy to help you with your bookings, just email us on [email protected] or more information. All information provided here is subjected to change due to weather conditions and force major. Fast boat ticket prices vary but you certainly get what you pay for in terms of comfort. Please note, it isn't necessarily cheaper to get a return ticket and often plans change especially once you have fallen in love with the Gilis. We know of many return tickets that have never been used.
Divine Divers is located in the North West of Gili Meno whereas the main harbor is in the South East. Gili Meno as well as the two other Gilis have banned motorized transport. You get around by walking, cycling or per horse cart. Bikes can be hired either for an hourly or daily rate, the cidomo horse carts charge you according to distance and walking is of course free. Best is to agree on the price before you hire and friendly haggling always helps.  Please expect a 20 to 25 minutes leisurely walk to get from the harbour to Divine Divers.
If walking or horse drawn carriages are not what you have on your mind, you can also charter a private boat for little money from either Lombok or the other two Gilis which will drop you off right in front of our doorstep.
The Gilis (and Lombok) are serviced by many fast boats from Bali. Speedboats depart from Padang Bai (East Bali), Ahmed (East Bali) and Serangan (South Bali near Sanur). The fast boat companies will pick you up from your hotel and transfer you to the departure harbor. Most companies offer various departures per day – one leaving in the morning and one around lunchtime.
Bangsal harbor in North West Lombok is the main getaway to the Gili Islands. The public ferries to the islands are very cheap and the trip takes 20 to 30 minutes. Just make sure you purchase the ticket at the official ticket office to avoid overcharging by some local touts. Scheduled times are 09:00, 14:00 and 17:00.
Lombok International Airport (LOP) is located in Southern Lombok and is the go-to airport for domestic and international flights. From the airport it is a 1,5 to 2 hour drive to either Bangsal or Teluk Nara from where you can catch a public (Bangsal – 20-30 minutes) or speed boat (Taluk Nara – 15 minutes) to Gili Meno. Let us know if you'd like to book an airport transfer. We will gladly arrange pickup and speedboat transfer for you.
It is easy to find Divine Divers on Gili Meno. We are located on the most beautiful sunset beach almost opposite the harbour. Just follow the path through the center of the island for about 20 minutes, hire a cidomo (horse card) or rent a bike. Alternatively hire a local boat from either Lombok, Gili Air or Gili Trawangan and be dropped off on our beach to directly faceplant into our Bubbles beach bar.
THE GILI ISLANDS AND GILI MENO
Looking for a perfect holiday paradise? Then look no further. With its white-sand beaches and coconut palm trees the Gili islands are just that vision of paradise. The three Gilis, namely, Gili Air, Gili Meno and Gili Trawangan are located off the north west coast of Lombok and are relatively easily accessible from both Lombok and Bali. Each island has its distinct personality. The Gilis offer some of the best snorkeling and diving possibilities in the region and you'll forever be surrounded by the key element that makes the Gilis Islands an unbeaten tropical paradise.
Gili Meno is known for its relaxed and serene beauty away from the other two island's. The smallest and quietest of the three Gilis, Meno arguably has the best beaches of the lot – imagine white sand scattered with palm trees, fringed with crystal clear water.Gili Meno has a population of only about 300 locals. The interior of the island is mostly palm trees surrounded by grass which is kept neat by cows grazing lazily in the shade.
The main village is located on the eastern side of Gili Meno where you will also find the the tiny harbour alongside some accommodation, shops and the doctor's clinic.
Divine Divers has a 4.8 star traveler rating