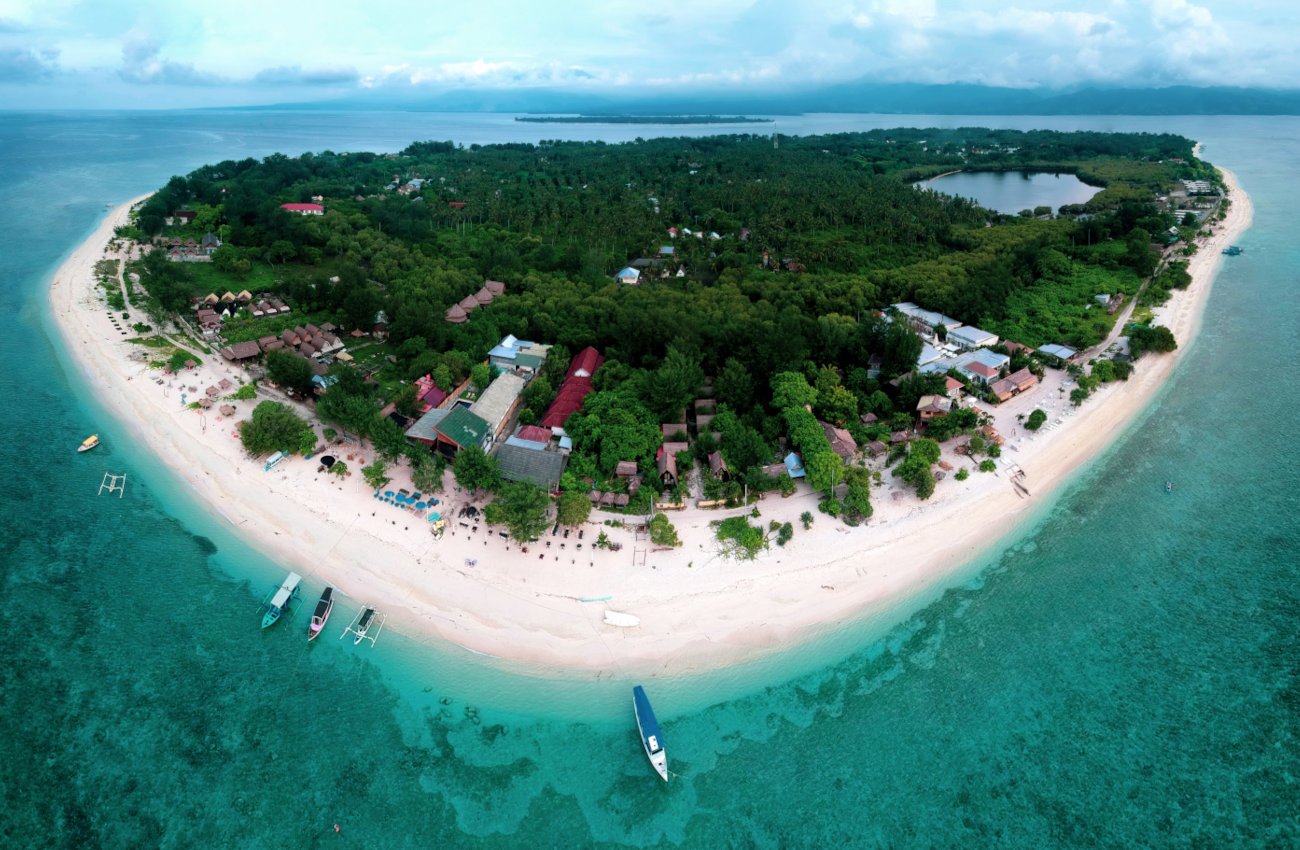 Gili Meno is the central Gili and also the smallest and most quiet of the three. Meno isn't quiet for its lack of beauty because it is arguably the prettiest of the lot. Meno's beaches rank in the Top 10 of Indonesia's best beaches with enchanting white sand that continues into the clear waters that surround the island.
The Gilis are known for their large number of sea turtles on the surrounding reefs and have even been dubbed, 'Turtle capitol of the world'. A name that's definitely not wasted on this group of islands!  You are basically guaranteed an encounter with at least one of these magnificent sea creatures whether you go snorkeling or diving.
Have you heard about the famous biorocks? Biorocks are the key element of a hugely successful reef restoration project. Biorock reefs turn infertile dead and dying areas into pristine reefs full of fish in just a few years. On the Gilis Island, the Gili Eco Trust has established a large number of biorock structures to promote coral restoration.