To breathe underwater is one of the most fascinating and peculiar sensations imaginable. Learn, improve or Go Pro – Dive into our divine universe with us on Gili Meno!
DIVING COURSES WITH
DIVINE DIVERS GILI MENO
Divine Divers Gili Meno offers all levels of recreational scuba diving courses as well as fun diving for certified divers in the warm and crystal waters of the Gili Islands, also known as the turtle capital of the diving world. Begin your scuba adventure, reach the next certification level or even begin a career in diving. You can study both in our modern and comfortable classroom setting or with your feet in the sand. Our modern training facilities ensure you have nothing to worry about but the courses themselves.
We teach in line with PADI and SSI standards, the two major dive training agencies in the world. Our instructors are in general members of both organisations and they will teach you how to be a capable diver. There is a certain skill set that every diver needs to have in order to be certified. Therefore, all diving agencies follow a legal framework laid down by the World Recreational Scuba Diving Council. As a result, PADI and SSI also accept each other; hence you could do an Open Water Course with the one and an Advanced Course with the other one.
Our instructors are committed to you as a diving student. The aim of a course is not to check of skills but to truly improve your diving abilities. In addition, we speak your language. Besides English we can teach in Indonesian, Dutch, German and sometimes even a little bit in French. An instructor will never take more than four students to make sure that everyone will get a lot of attention but also to keep things personal. Rumour has it, some people have even found a husband or a wife during a diving course.
Overall, our guests appreciate the relaxed and flexible, yet professional ambience at Divine Divers Gili Meno – and so do we. What makes us different is our personal approach – you come as a guest and leave as part of our Divine Divers family.
There are many expressions for the same thing: Discover Scuba Diving, Try Scuba, trial dive and intro dive. While not a certification course, Discover Scuba Diving is a quick and easy way to find out what it takes to explore the underwater world. You can use it as a one time adventure but also credit your scuba introduction towards a certification course. We offer try scuba dives for adults and children.
Even kids aged 8 -10 years can get the unique chance to blow their first bubbles under water and engage in a fun introduction to the scuba diving life style. The Bubblemaker program is designed to prepare youngsters to become active scuba divers in a shallow and safe environment while having a first experience with Nemo & Co.
DISCOVER SCUBA DIVING/ INTRO DIVE
10 yrs+, 1/2day, 1 pool dive, 1 ocean dive
8-10 yrs+, 1/2 day, 1 pool dive, 1 ocean dive
Ready to take the plunge? If you've always wanted to explore beneath the ocean's surface, this is where it starts. Get your entry level scuba diving certification with the Open Water Diver Course, the world's most popular diving course. The course certifies you to become an independent diver and dive unsupervised with your buddy to a maximum depth of 18 meters. The certification is recognized everywhere in this world and is valid for your entire life. You can either do the entire Open Water course with us on Gili Meno, but you can also chose to do the confined and theory part in your home country and conduct the open water dives with us on the Gili Islands (Open Water Referral). Interested in eLearning? No problem, you can start your course today! Should you be short in time, then the Scuba Diver might be something for you. 
PICK YOUR BEGINNER COURSE
10 yrs+, 3 days, min. 2 pool dives, 4 ocean dives
OPEN WATER REFERRAL COURSE
10 yrs+, 2 day, 4 ocean dives
Open Water Referral Course
10 yrs+, 2 days, 2 pool dives, 2 ocean dives
UPGRADE: SCUBA DIVER TO OPEN WATER DIVER
10 yrs+, 2 days, min. 1 pool dive, 2 ocean dives
Upgrade Scuba Diver to Open Water Diver​
Take it to the next level with an advanced course at Divine Divers, your Gili Meno dive center. The Advanced Adventurer (SSI) or Advanced Open Water Diver Course (PADI) is pretty much the same thing. It runs over two days and is mainly focussed on diving. No time or money for another course? You can also just do single adventure dives which qualify you to dive deeper or improve your buoyancy.
One step further down the diving alleyway you can master safety and become a better diver with a Rescue Course. It will teach you skills and techniques you need to protect yourself and other divers. Prerequisite is a First Aid and CPR certificate which must not be older than 2 years but you can of course also do that with us in paradise.
PICK YOUR ADVANCED COURSE
ADVANCED OPEN WATER COURSE
12 yrs+, 2-3 days, 5 ocean dives
ADVANCED OPEN WATER COURSE
12 yrs+, 2-3 days, 5 ocean dives
RESCUE COURSE / DIVER STRESS & RESCUE
12 yrs+, 3 days, 6 skill development sessions incl. 4 Open Water Dives
Rescue course/Diver Stress & Rescue​
12 yrs+, 1 day, dry course
Specialty programs are a great way to improve your current skills. However, dive specialties also have the purpose to introduce you to exciting new adventures. Just chose a dive topic that interested you and we will teach you the skills, knowledge and techniques needed for it.
You can also use and collect specialty courses to achieve recognition levels. The elite Master Diver is one of them and the highest ranking non professional diving certification. Dive into our grans selection of specialty programs and chose what interests you most.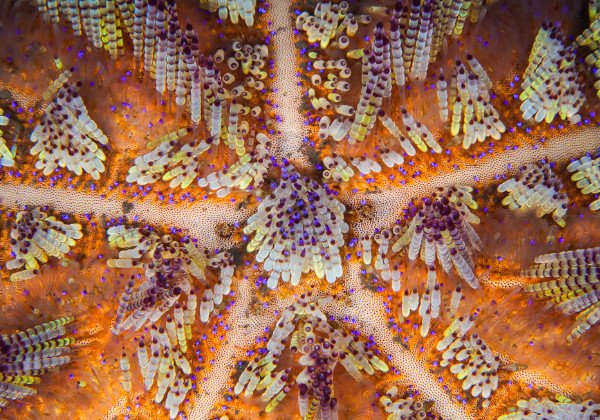 Specialty courses are either dry courses or include 2, 3 or 4 dives.
Please click on the Specialty program below for more information.
Divine Divers considers eco awareness to be more than knowledge. Awareness is knowledge that is processed and incorporated into an individual's deep mindset. It is about developing a "way of thinking" and a sense of personal responsibility towards nature. Being aware of the marine ecosystem has consequences for an individual's attitude and all personal action and interactions towards and with nature, natural resources and the marine environment. Increased environmental awareness will contribute to a more sustainable use of nature's resources and the oceans by all stakeholders. Our innovative sustainable education and teaching philosophy is mirrored in the Chinese proverb "What I hear I forget; What I see, I remember; What I do I know" Our Environment Programmes can be taught as a dry courses. We do however recommend to get wet though to achieve the best learning outcome.
Dive Eco Programmes are taught as dry courses or as a two dive specialty course. The duration of both options is 1 day.
ENVIRONMENT & ECOLOGY SPECIALTIES
CORAL IDENTIFICATION & CONSERVATION
MARINE ECOLOGY / UNDERWATER NATURALIST
Are you a natural born diver? Or did you fall in love with the scuba diving lifestyle? Are you ready to leave 9 to 5 behind you or did you know from the start that a "normal" life is just not you? maybe then it is time to reconsider your options and become a Divemaster with Divine Divers on Gili Meno. The Divemaster course is the first step on your path of becoming a professional scuba diver and you should calculate 4 to 6 weeks for the course. You will work closely with a mentor as well as other instructors and resort employees to get the full overview of life and work on a tropical island. And if this is what you would like, you are only one more step away from becoming a Dive Instructor yourself.
18 yrs+, 4 – 6 weeks, unlimited fun diving, "Zero to Hero" Options available
With the option of eLearning, you can start your dive adventure right away. You can study at your won pace at home and complete the dive theory before you come on holiday. eLearning is accessible anywhere in this world, 24 hours per day.
We recommend to not  finish the theory too long before your holiday so the knowledge is still fresh. We will still go through the theory once you are staring your course but the big bulk of reading and video watching will already be behind you. This is your prime chance to maximise your time in the beautiful Gili Islands. To enrol into the eLearning simply chose your course and get in touch with us.
BEFORE YOU START YOUR COURSE
Apart from looking forward to your diving course or preparing the theory online, there isn't much you can do. In general, divers need to be fit to dive and in a good physical condition. Before starting any course we will ask you to fill in a RSTC medical form, which you can find here. The questionnaire includes a number of questions related to your medical history. By answering it, you will find out if it is better to see a doctor before starting any diving activity. Should you have to answer any of the questions on page 2 with a YES visit your doctor for a medical examination, taking your statement with you to show him/her. If your doctor does not see any reason why you shouldn't dive, he/she will sign the medical statement or issue a fit-to-dive certificate and you are ready to start your course. Please bring proof of it with you.
FAQ – FOR THINGS LEFT UNANSWERED